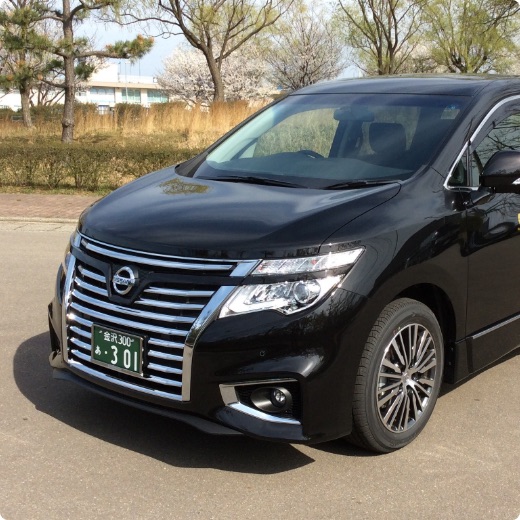 NISSAN
ELGRAND
[Capacity]
Up to 6 person
Luxurious and Adventurous Premium Minivan
The luxurious interior space is perfect for adventure and business. This car provides the ultimate comfort for your family and your friends to relax and fun. Hybrid driving is keeps you in ideal condition for your business during long-distance travel. This is the best choice for Airport transfer with VIP guests and will take your sightseeing to the next level.
Features
Rear seats
Comfort seats with many functions.

Slide door
Easy-to-access entrance.

Luggage space
It can be loaded with up to 4 suitcases.
Seats