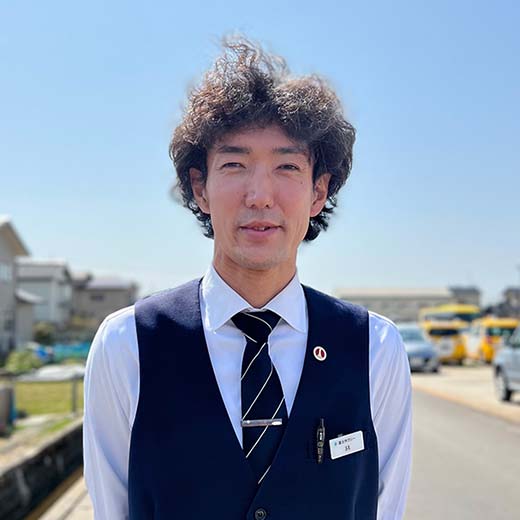 TAKAYUKI Hayashi
[Language] Japanese only
Discover the charm of Kanazawa with an historical certificated driver
I chose this job because I like the city of Kanazawa, which was spared from the war and still retains historical sites and old buildings. I would like to learn more about Kanazawa in order to be able to tell my clients more about its history.
Favorite part of my city
Kazue-machi tea district
Once you take a step into the alleyway, the atmosphere totally changes from the surrounding area. You will be immersed in an extraordinary world.
Favorite travel episode
Kuranda Rainforestation Nature Park :
The amphibious vehicle, the Army Duck, is both an attraction and a great way to experience the interesting flora and fauna of the wilderness.
Field of expertise (Work)
History and Culture of Kanazawa
Field of expertise (Private)
Sweets
Message from driver
I will make every effort to make the itinerary as exciting as possible for you to visit the sightseeing spots with me.