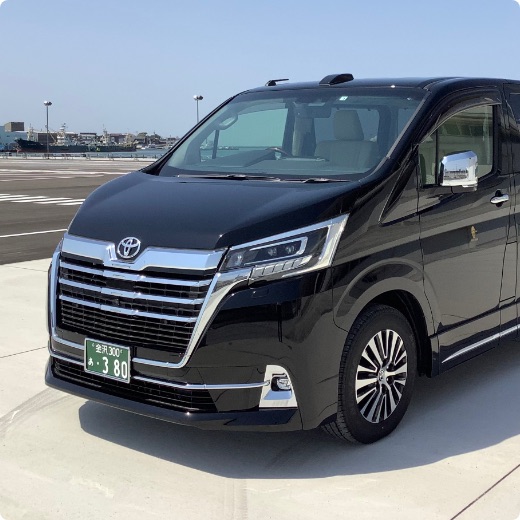 TOYOTA
GRANACE
[Capacity]
Up to 5 person
Overwhelmingly Luxury
Full-size Wagon
Excellent driving stability and outstanding quietness let you feel a luxurious private lounge. High-quality and comfortable TOYOTA's full-size wagon "GRANACE" launched in December 2019. Its spacious four-row executive power seats show hospitality with relaxation and fulfillment for guests. A large capacity luggage space provides safe portability for your belongings.
Please use this car in various situations such as Sightseeing, Business, Airport Transfers, and Golf.
Features
Power seats
Special space like a one-seat sofa.

Slide door
Easy-to-access entrance.

Luggage space
It can be loaded with up to 4 standing suitcases.

Rear seat display
Beautiful high-definition HD display.
Seats