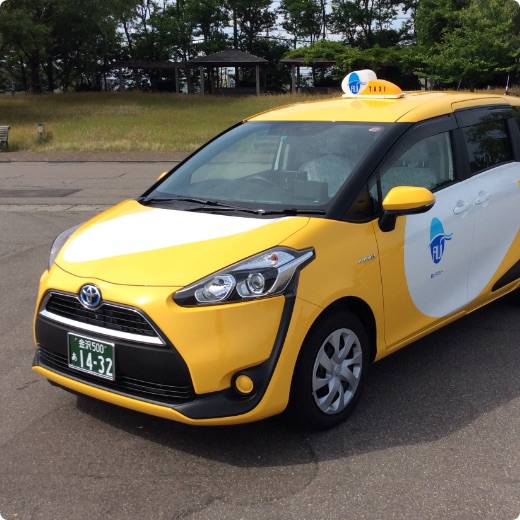 TOYOTA
SIENTA
[Capacity]
Up to 4 person
Compact and Reasonable Standard Size Sedan
Our lovely yellow taxi looks fantastic in the old city of Kanazawa and is perfect for driving around the city with many narrow roads. This car is a great deal of sightseeing for up to 4 people.
Features
Excellent quietness
Quiet driving with hybrid technology.

Luggage space
It can be loaded with up to 2-3 suitcases.
Seats