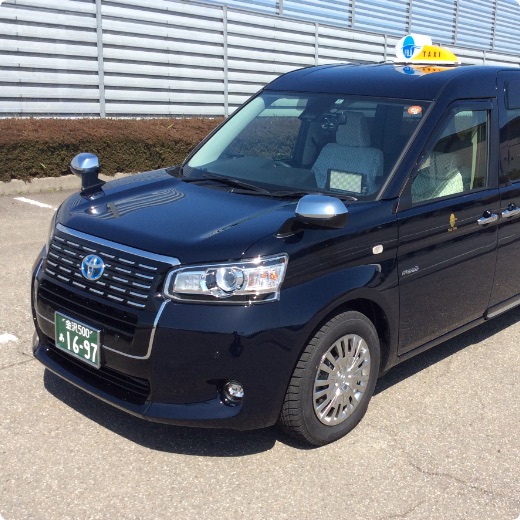 TOYOTA
JPN TAXI
[Capacity]
Up to 4 person
Universal Designed Standard Size Sedan
This vehicle designed for all passengers from all over the world. The cabin features a high ceiling, a power rear sliding door, and a low, flat floor. Large windows allow customers to enjoy a view of the landscape. The highest grade model "Takumi" is equipped with rear heat seaters and a ceiling circulator to provide hospitality for passengers. This car is ideal for Business, Sightseeing, and Special occasions.
Features
Excellent quietness
Quiet driving with hybrid technology.

Assist grip
Easy to grip and safe.

Flat floor
Easy-to-access to floor.

Interior space
Spacious cabin for all passengers.
Seats