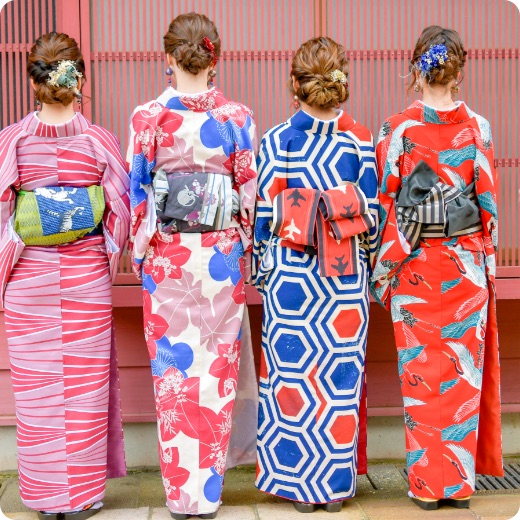 Kanazawa Kimono Experience Tour
[ 4Hours ]
Dress-up your chosen stylish kimono and explore the beautiful city of Kanazawa.
If you have ever dreamed of wearing a kimono and walking around the streets of Japan, this is the perfect tour for you. First, We are heading to the photogenic Higashi Chaya district, where you can look great in kimono style. After enjoying the Edo-period cityscape, take a stroll through Kenrokuen, one of the three outstanding gardens in Japan. Let's create exciting memories with this tour.
Itinerary
Kenrokuen Garden - Kanazawa Castle - Nagamachi Samurai District - Higashi Chaya District
Higashi Chaya
District
Tea district where geisha entertain customers with songs and dances.

Kenrokuen
Garden
One of the three most famous beautiful gardens in Japan.
Departure Time
Free You can choose a departure time convenient for you.
Note
Please note that the time spent at each spot and itinerary is subject to change depending on the pick-up/drop off location and traffic conditions.
Facilities may not be available due to business hours and closed.
Admissions, Sightseeing fees, Hotels, Tolls, and Parking fees are not included.
If you need to change or add anything for your itinerary on the day, please feel free to ask the driver directly.