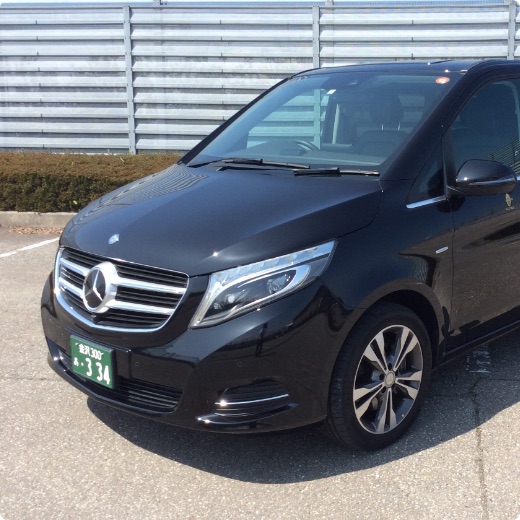 Mercedes-Benz
V-Class
[Capacity]
Up to 6 person
Elegance, Style, Comfort and Spaciousness V-Class
The Mercedes-Benz V-Class combines exceptional safety performance with comfortable space for luxury and exclusive travel experiences. Advanced security systems protect you from each event. The 1,030L luggage compartment can transport your four large suitcases with a normal seating arrangement. Please use this car for the VIP shuttle or various purposes such as Sightseeing and Business.
Features
Rear seats
Comfort seats with leather.

Slide door
Easy-to-access entrance.

Luggage space
It can be loaded with up to 4 standing suitcases.
Seats